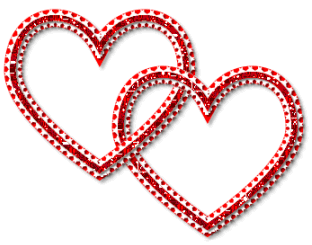 Emily's Garden: Let me Call you sweatheart
Saturday, February 14th @ 9:00 AM
Mondays @ 10:30 AM, Thursday @ 8:30 AM and Fridays @ 12:30 PM
On this Valentine's day centered episode, Emily learns more about the first manufactured Valentine cards in Worcester Massachusetts. Also, Emily takes a look at the production process of "Conversation Hearts", America's most popular Valentine candy follows at the NECCO (New England Confectionery Company). No episode would be complete without a very special Valentine project.
The Children's Corner: Lovesday
Saturdays @ 9:30 AM
In this episode it's "Lovesday" in the World of the Magical Couch. The Sheriff celebrates by performing "The Slouch In The Couch Children's Corner Band's" original song, "I'll Always Know You," with One Eye, The town dentist and Hairy Harry singing backup vocals. Also on this episode, Sheriff Stephen J takes a trip to the "Wilbur's of Maine" Chocolate Factory where he see's how hard candy lemon drops and peanut butter fudge are made.
Daily word of interest: Confectioner
---