HFM: Episode 204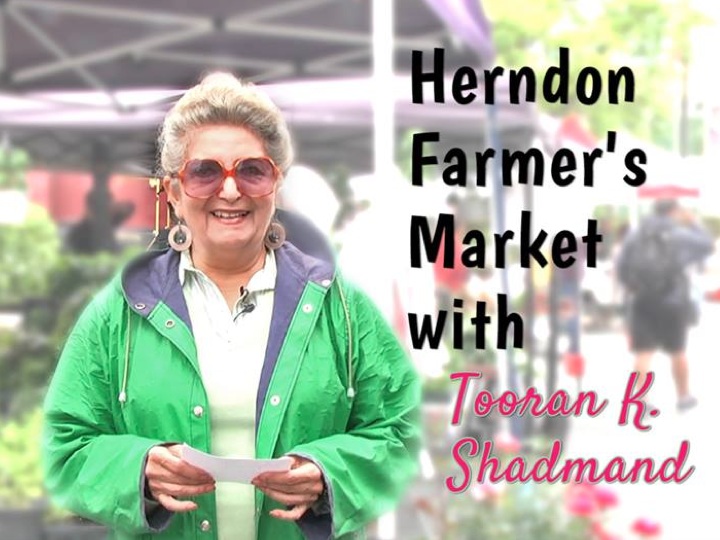 On this episode of Herndon Farmer's Market watch Tooran and Shannon McShea from Virginia Family Nutrition Program cook up a scrumptious breakfast at the market anytime on #hctvVOD. Don't miss Jim from The Lamb's Quarter stops by to sample the french toast and egg frittata at the end. Special thanks to Santa Cruz Produce and McCleaf's Orchard for donating produce for this episode and The Lamb's Quarter for donating eggs.

Episode Recipe: Egg Fritata
Ingredients:
8 eggs
1 medium eggplant (any kind)
1 medium tomato, red & yellow (?)
1 medium green pepper, red, yellow
1 medium onion
1 small shallot
1 garlic clove
1/2 teaspoon paprika
1/2 teaspoon salt & pepper (to taste)
2 tablespoons extra virgin olive oil
1 teaspoon butter
Directions:
1. Chop all veggies (Kale, onion, shallot, eggplant, garlic, peppers)
2. Heat a large non-stick pan
3. Add butter and extra virgin olive oil to the pan
4. Saute all the vegetables for about 5 minutes
5. Add Salt and Pepper (?)
6. Add chop tomatoes to pan simmer for 5 minutes
7. Crack eight eggs and beat in a bowl
8. Pour beaten eggs over the saute vegetables
9. Cover and cook on low medium for 8 minutes or until the dish is cooked.
Episode Recipe: French Toast with Fruit
Ingredients:
4 eggs
1 cup skim milk
1/2 tsp. cinnamon
1/4 tsp. nutmeg & ginger
(optional)
1/2 tsp. vanilla
8 slices whole wheat bread
1 tablespoon margarine
2 peaches diced
1/3 cup maple syrup
Directions:
Directions
1.To crack an egg, tap it in several places on a hard surface until the shell is broken, and pull apart with your fingers. Pour the egg into a glass and check for shells and bad smells. If it is OK, add to bowl.
2.Add milk, cinnamon and vanilla to eggs. Beat until mixed well. Melt margarine in large skillet on medium -high heat.
3.Dip one slice of bread at a time in the egg mixture to coat both sides. Place in hot skillet. Brown each side,
about 2 minutes or more. Remove from skillet.
4.While toast is cooking, use a potato peeler or small sharp knife to pull tops off of strawberries. Slice or chop
strawberries and put in small bowl.
5.Add syrup and cinnamon to bowl. Mix well. Microwave in oven for 30 seconds until warm and stir. Spoon immediately over French toast.
Watch Now